M 8123 Historical Ladies' Coat
Visitors: 2521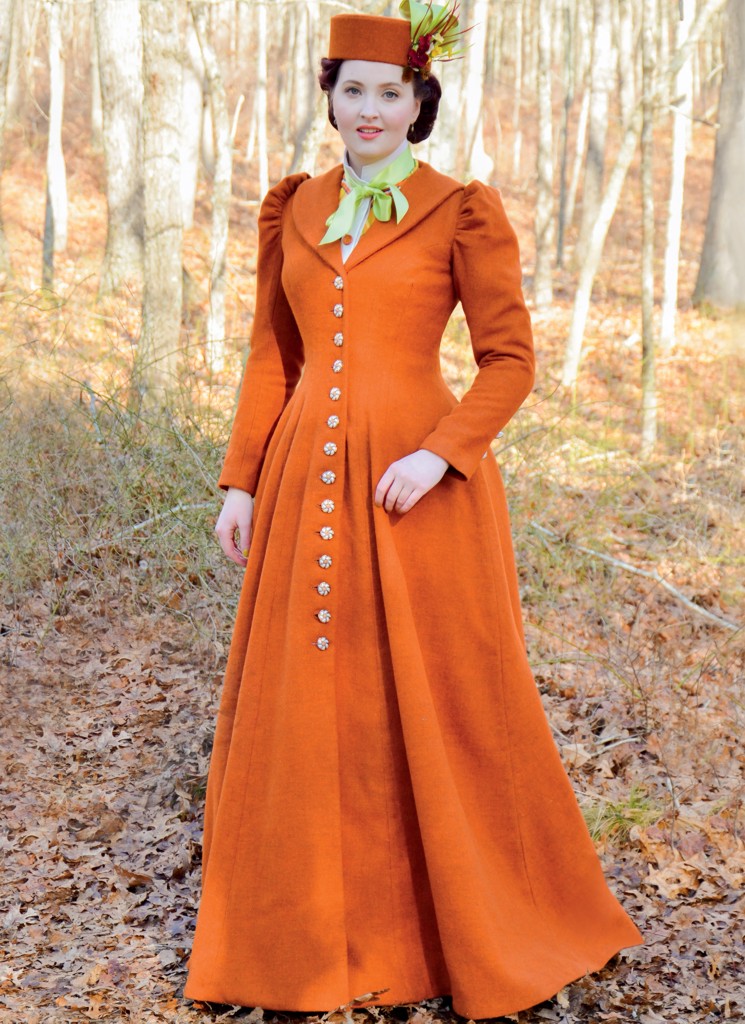 Size H5: EUR 12.50 incl. VAT
(EUR 10.50 excl. VAT)
A lovely victorian coat from 1880 has vertical seams & pleats that mold to the body for a perfect 'princess line' silhouette. Coat is underlined with a wide collar, front button closure, back seaming detail with pleats, shaped hem & two-piece sleeves.
Size combinations:
H5(6-8-10-12-14), R5(14-16-18-18-20-22)
© McCALL'S Company, NY
Availability:
1 on stock
Shipping costs depend on the total amount of your order. You can see an overview in the table in our
terms
. The resulting shipping costs will be shown in a summary table before finishing your order.