RH 847 1800s Regency high-waist Petticoat
Visitors: 791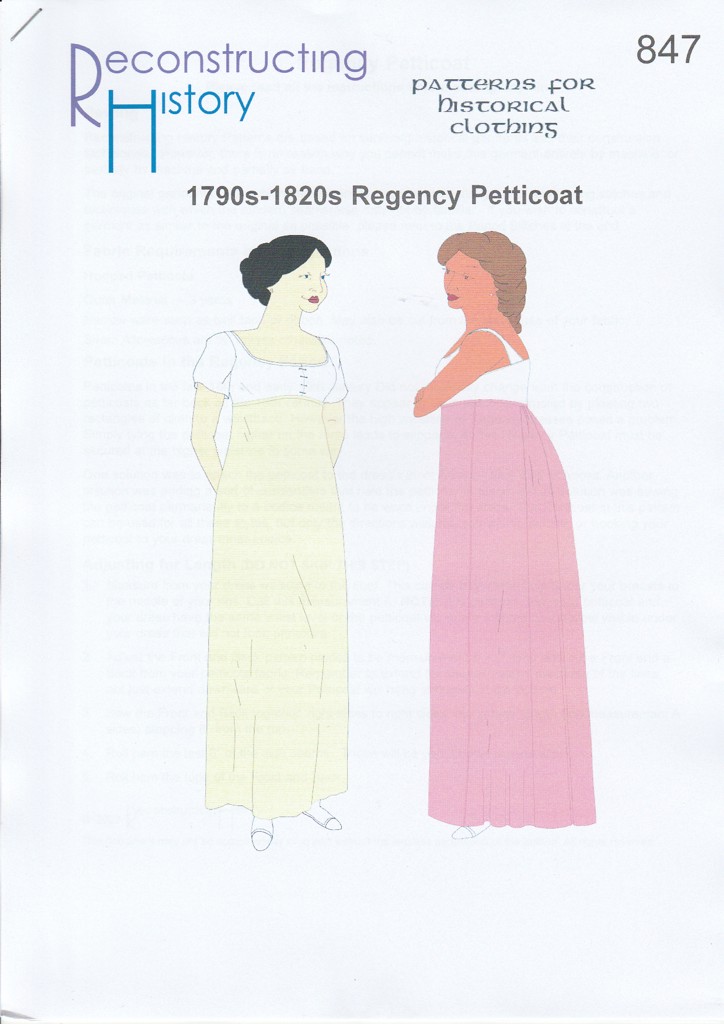 Size : EUR 18.00 incl. VAT
(EUR 15.13 excl. VAT)
The petticoats of the previous time periods just don't work with Regency dresses. There's nothing to keep them up to the high waistline of the early 1800s. Our Regency Petticoat attaches to your bodice with hooks or can be suspended from shoulder straps.
Our easy-to-use pattern, based on extant garments and surviving sketches.
Fits all waist sizes with adjustable waistband.
Also included are assembly instructions, embellishment suggestions, and the extensive historical notes you've come to expect from Reconstructing History.
Suggested Fabrics: plain weave linen or cotton
Notions: thread; large hooks and eyes, tape for ties
Yardage Requirements:
outer material 3 yds at least 60" wide
© Reconstructing History
Availability:
2 on stock
Shipping costs depend on the total amount of your order. You can see an overview in the table in our
terms
. The resulting shipping costs will be shown in a summary table before finishing your order.