B 3906 Countrywoman costume in 2 varieties
Visitors: 6076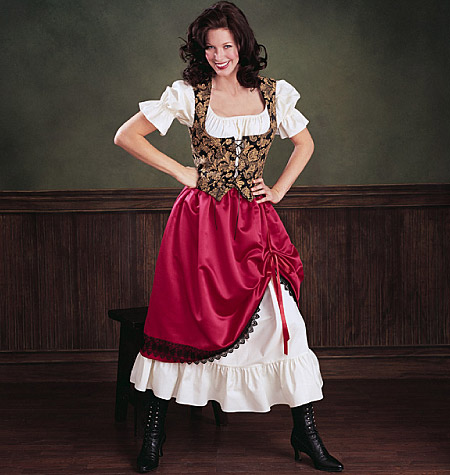 Size 12-16: EUR 12.50 incl. VAT
(EUR 10.50 excl. VAT)
Size 18-22: EUR 12.50 incl. VAT
(EUR 10.50 excl. VAT)
Size 6-10: EUR 12.50 incl. VAT
(EUR 10.50 excl. VAT)
BUTTERICK paper pattern
Countrywoman costume in 2 varieties 18th/19th century
Paper pattern B 3906
Instructions in english and french
New and original packed
Available in size group:
US sizes 6, 8, 10
US sizes 12, 14, 16
US sizes 18, 20, 22
Please choose your size group!
© McCALL'S Company, NY
Availability:
6 on stock
Shipping costs depend on the total amount of your order. You can see an overview in the table in our
terms
. The resulting shipping costs will be shown in a summary table before finishing your order.