AP 1535 1894 Men's Brown Sack Suit
Visitors: 2987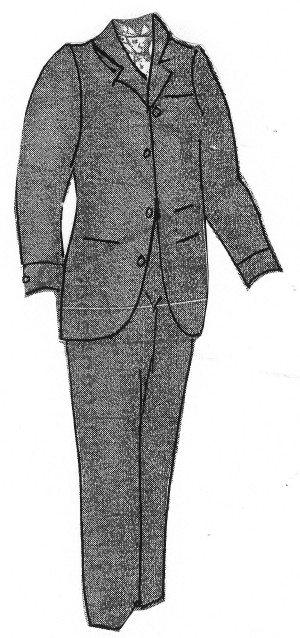 Size : EUR 33.00 incl. VAT
(EUR 27.73 excl. VAT)
32 Chest - 26 Waist
Pattern for jacket, vest and trousers originally of light medium weight brown mixed suiting.
Yardage - 3 1/4 yds 52' Wide
© Ageless Patterns ™
Availability:
2 on stock
Shipping costs depend on the total amount of your order. You can see an overview in the table in our
terms
. The resulting shipping costs will be shown in a summary table before finishing your order.