AP 1088 1891 Lady's Riding Trousers
Visitors: 824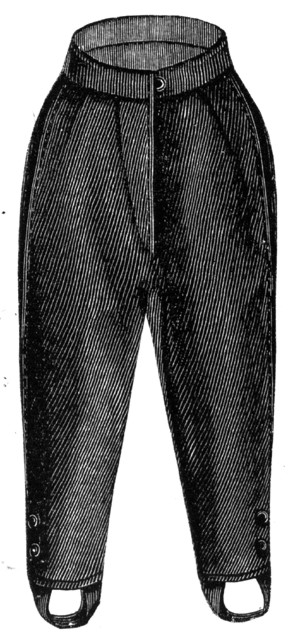 Size : EUR 17.00 incl. VAT
(EUR 14.29 excl. VAT)
23 Waist
These trousers, which are indispensable with a modern riding habit, were made of heavy English tricot. Made to be worn with pattern #1087.
Yardage - 1-5/8 yds 48" wide
© Ageless Patterns ™
Availability:
2 on stock
Shipping costs depend on the total amount of your order. You can see an overview in the table in our
terms
. The resulting shipping costs will be shown in a summary table before finishing your order.