RH 515 1545-1550s Man's Schaube or Caputo
Visitors: 6999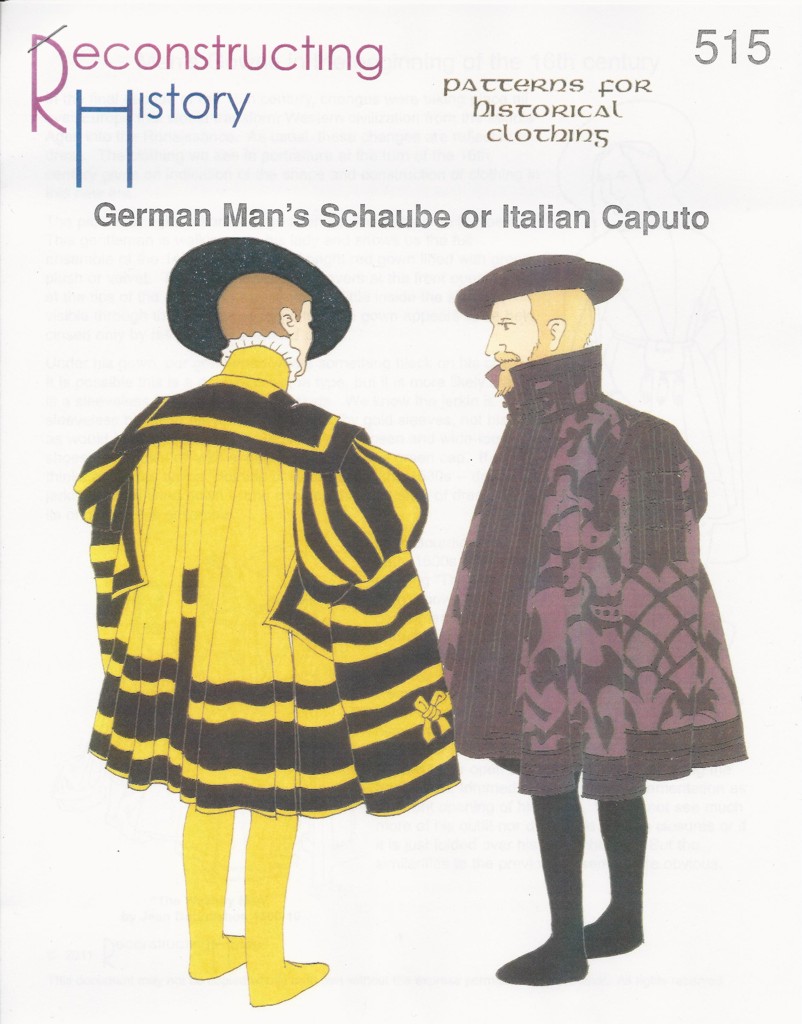 Size : EUR 27.00 incl. VAT
(EUR 22.69 excl. VAT)
Buy our full-size paper patterns with complete instructions and historical notes for German (Scahube) or Italian (Caputo) cloak popular in the 1540s-1550s, based on the garments of Mauritz, the Elector of Saxony and Don Grazia de Medici. Fits chests 34"-54" and larger. All sizes included in one envelope. Embellishment suggestions and period construction techniques included.
Suggested Fabrics:
velvet, wool or heavy silk
linen or silk for lining
heavy linen or canvas for interlining
velvet or silk for embellishment
Yardage Requirements:
4 yds at least 60" wide
Notions:
thread
buttons
braid and trim to taste
© Reconstructing History, 5118 Cotton Valley Shores, Christiansted, VI 00820, US Virgin Islands
Availability:
2 on stock
Shipping costs depend on the total amount of your order. You can see an overview in the table in our
terms
. The resulting shipping costs will be shown in a summary table before finishing your order.