RH 1035 1910s-1930s Ladies' Knickerbockers
Visitors: 990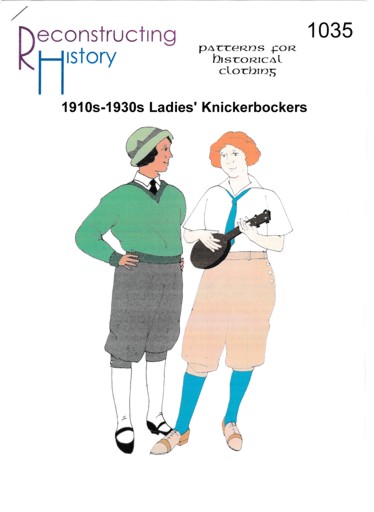 Size : EUR 18.00 incl. VAT
(EUR 15.13 excl. VAT)
You need our pattern for ladies' knickerbockers from the 1910s through the 1930s based on an original pattern and extant garments.
Fits waists 24" through 48", hips 36" through 60", and small of calf from 10.5" to 18.5". All sizes are included in one pattern.
Also included are assembly instructions, embellishment suggestions, and the extensive historical notes you've come to expect from Reconstructing History.
Suggested Fabrics: worsted wool, heavy linen, heavy cotton twill
Notions: thread, buttons for side closures, buttons for leg closure
Yardage Requirements: 2 yards at least 60" wide
Availability:
2 on stock
Shipping costs depend on the total amount of your order. You can see an overview in the table in our
terms
. The resulting shipping costs will be shown in a summary table before finishing your order.