TV 367 1887 Cascade Overskirt
Visitors: 5048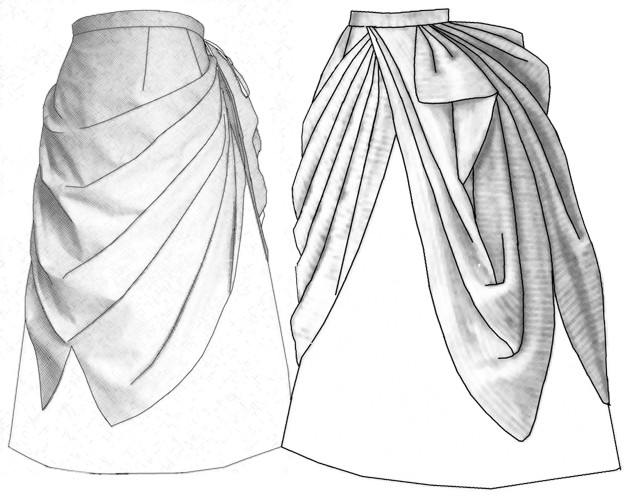 EUR 22.00 incl. VAT
Size : EUR 18.00 incl. VAT
(EUR 15.13 excl. VAT)
This overskirt is drafted based on an actual garment as seen in the October 26, 1887 edition of La Mode Illustre. The front apron is a long swag, pulled up high onto the hips in large pleats that fan beautifully. A slit in the center front hem forms 2 points. The back is in two pieces, and falls in graceful cascades down the center back forming two points. The cascade is achieved through creative pleating, highlighted by 2 burnous pleats. The closure is in the center back. The apron is cut on the cross grain.
This overskirt is ideal for lengthwise stripes, which would then go across on the front, and downward in the back. Any light to medium weight fabric will be suitable, however.
© Truly Victorian 18925 John F. Kennedy Dr. Riverside, CA 92508, USA
Availability:
3 on stock
Shipping costs depend on the total amount of your order. You can see an overview in the table in our
terms
. The resulting shipping costs will be shown in a summary table before finishing your order.