RH 1245 1920s Very Wide-Legged Beach Pyjamas
Visitors: 1209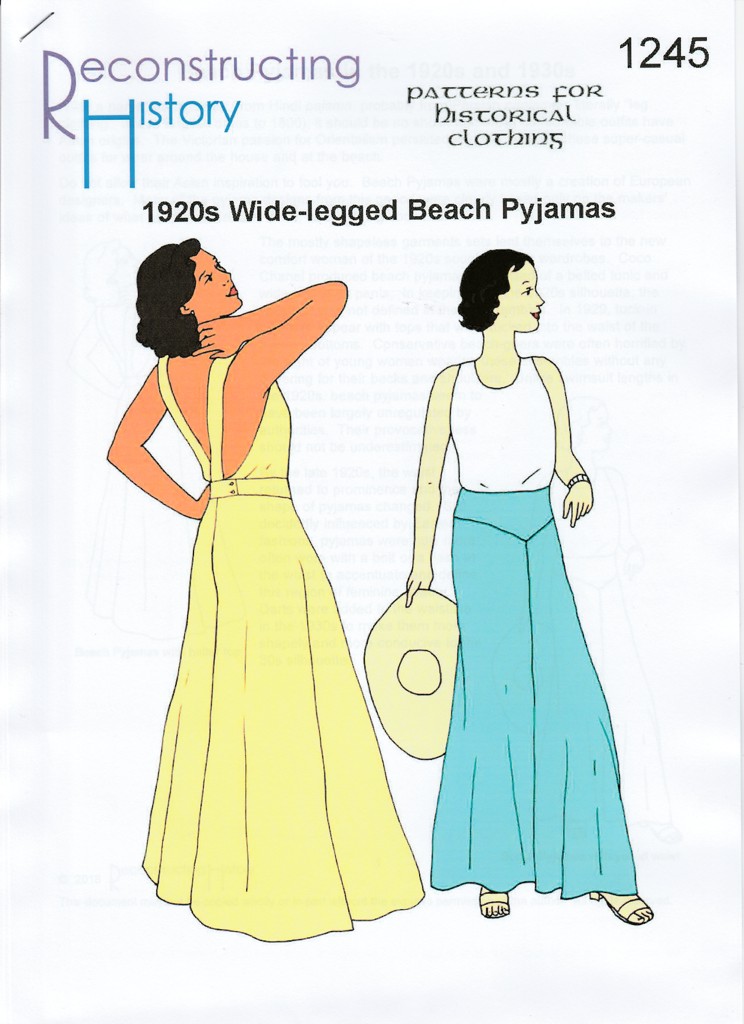 Size : EUR 19.00 incl. VAT
(EUR 15.97 excl. VAT)
Based on an original pattern from the 1920s, these wide-legged beach pyjamas are as smart as they are comfortable. Why wear ugly shorts when you can lounge in style. Yoke front. Center back snap or zipper closure. Halter top optional.
Fits waists 22"-42". All Sizes included in one envelope.
Also included are assembly instructions, embellishment suggestions, and the extensive historical notes you've come to expect from Reconstructing History.
Fabric Suggestions: crepe de chine, heavy (4-ply) crepe, linen, cotton, etc.
Yardage: 3 yds 54" wide for largest size
Notions: buttons, snaps, zipper, elastic
© Reconstructing History
Availability:
2 on stock
Shipping costs depend on the total amount of your order. You can see an overview in the table in our
terms
. The resulting shipping costs will be shown in a summary table before finishing your order.