AP 1443 1871 Stiff Lace Bustle
Visitors: 3014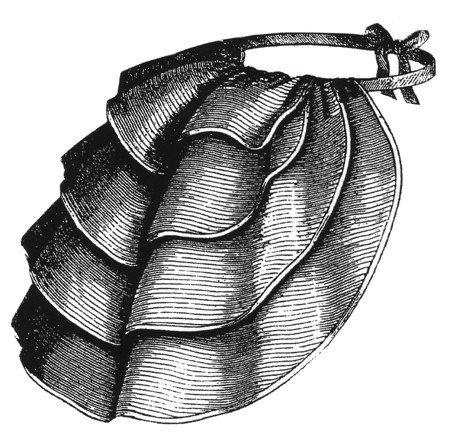 Size : EUR 17.00 incl. VAT
(EUR 14.29 excl. VAT)
One Size
This bustle of stiff lace consists of four overlapping pieces, in the outer edges of which coarse cotton cord is hemmed.
Yardage - Approx 1 1/4 yds 36" wide
© Ageless Patterns ™
Availability:
2 on stock
Shipping costs depend on the total amount of your order. You can see an overview in the table in our
terms
. The resulting shipping costs will be shown in a summary table before finishing your order.