AP 1048 1869 Gentleman's Shirt
Visitors: 1049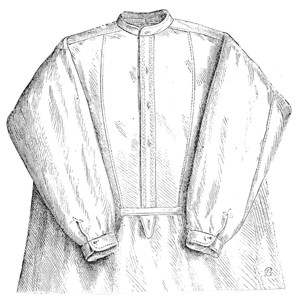 Size : EUR 24.00 incl. VAT
(EUR 20.17 excl. VAT)
Size: 16-1/2 x 33
This shirt was originally made of white linen and has a plain front of double linen.
Yardage - Approx 2-5/8 yds 45" wide
© Ageless Patterns ™
Availability:
2 on stock
Shipping costs depend on the total amount of your order. You can see an overview in the table in our
terms
. The resulting shipping costs will be shown in a summary table before finishing your order.